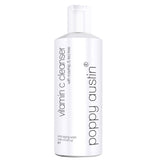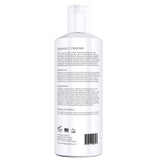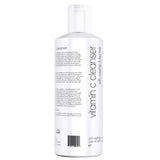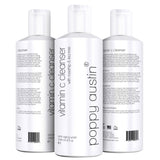 vitamin c cleanser
for oily, overworked skin
Free shipping on orders over £40
description
ingredients
directions
Melt away impurities, refresh, revive and hydrate tired skin with a luxuriously decadent Vitamin C Face Cleanser. Striking the perfect balance between deep pore cleansing and gentle skin softening, this succulent blend of fresh botanical extracts delivers a soft dreamy sulfate-free lather, for a simply stunning spa-quality face wash. Made with 15% Vitamin C to eliminate free radicals, and delicate infusions of Organic Aloe Vera, Rosehip and Tea Tree Oil. A deliciously lightweight and natural anti-ageing cleanser for all skin types, providing eight-fold antioxidant protection in a twice-daily burst. To reduce the appearance of fine lines and wrinkles, lighten age spots and hyper pigmentation, reduce inflammation, and directly tackle all other signs of premature ageing. Beautifully finished in a sustainable silk screen printed 8 oz container with authentic Poppy Austin branding.
A tender, delicate and non-irritating formula of naturally derived and organic ingredients. Full list as follows: Aqua, Decyl Glucoside, Cocamidopropyl Betaine, Cocamidopropyl Hydroxysultaine, Dimethyl Sulfone (MSM), Vitamin C, Cocamide Mipa, Organic Olive Oil, Organic Rosehip Seed Oil, Borage Seed Oil, Orange Peel Extract, Oregano Extract, Vitamin E, Tea Tree Essential Oil, Organic Aloe, Organic Gotu Kola, Horsetail, Wild Geranium, Organic Dandelion, Disodium Laureth Sulfosuccinate, Disodium Lauryl Sulfosuccinate, Acrylates/C10-30 Alkyl Acrylate Crosspolymer, Sodium Hydroxide, Phenoxyethanol, Ethylhexylglycerin.
Begin by washing your hands and removing any eye make up. Now wet your face with lukewarm water and squeeze a small dollop of cleanser onto the palm of one hand. Use your fingertips to gently massage the cleanser into your skin in small circular motions for a minimum of 30 seconds. Rinse and pat dry with a soft clean towel. Use morning and night.

we use a secure and trusted checkout
This product is hand picked and made fresh to order by our small family team.
Infused with only the finest organic and sustainably-sourced ingredients.
Ethically produced on fair trade terms and never tested on animals.
we care about you, not just your skin
With over 1 million happy customers,
your smile is our greatest reward.
Every day, customers from all walks of life share their love for what we do.
Because your health and happiness are what really matters to us.
Testimonials and selfies.
the poppy austin foundation
By choosing poppy austin, you can make a positive
difference to your skin and the wellbeing of animals.
For every bottle sold, we donate a percentage of profits to the Poppy Austin® Foundation.
Supporting beagle welfare charities and opposing all forms of animal testing.
start here today
It couldn't be easier working with poppy austin. Follow these 3
simple steps for younger, confidence-boosting skin.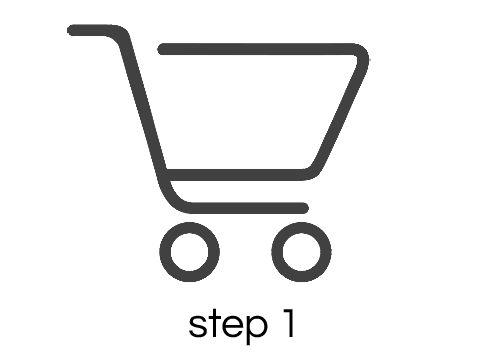 order your
products online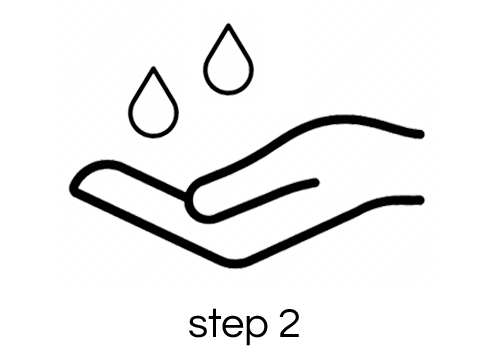 apply twice daily
for 5 minutes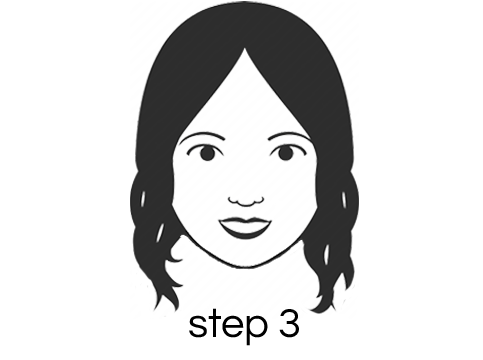 get younger
confident skin