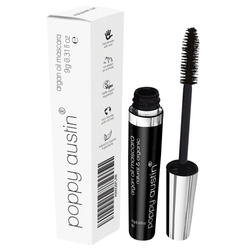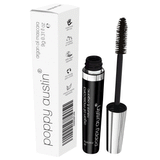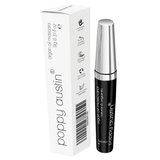 argan oil mascara
for dull and hidden lashes
Free shipping on orders over £40
description
ingredients
directions
A gentle, vegan, cruelty-free, 100% natural mascara. For luxuriously long, super sexy, upturned lashes that transform your eyes in less than two minutes. This truly divine, all in one volumising and lengthening mascara is smudge, smear and flake resistant; Providing 24-hour coverage in a glossy, deep-moisturising and award-winning formula.
Our argan oil mascara is handmade with 100% all-natural ingredients: Aqua, Rice Bran Wax, Organic Olive Oil, Organic Argan Oil, Cetyl Alcohol (Coconut), Carnauba Wax, Candelilla Wax, Vegetable Glycerin, Stearic Acid, Acacia Gum, Black Iron Oxide (CI 77499), Aminomethyl Popandiol, Phenoxyethanol.
Cleanse, tone, exfoliate, moisturise and apply your base makeup as required. Now starting at the roots, gently coat your eyelashes with Poppy Austin® argan oil mascara, using a wriggling motion. This ensures that there is more volume at the roots, and your lashes don't feel weighed down. Apply additional coats until you achieve the desired thickness, making sure not to pump your applicator brush into the tube repeatedly, as this can cause the mascara to dry out.

we use a secure and trusted checkout
This product is hand picked and made fresh to order by our small family team.
Infused with only the finest organic and sustainably-sourced ingredients.
Vegan Society registered and never (ever) tested on animals.
we care about you, not just your skin
With over 1 million happy customers,
your smile is our greatest reward.
Every day, customers from all walks of life share their love for what we do.
Because your health and happiness are what really matters to us.
Testimonials and selfies.
the poppy austin foundation
By choosing poppy austin, you can make a positive
difference to your skin and the wellbeing of animals.
For every bottle sold, we donate a percentage of profits to the Poppy Austin® Foundation.
Supporting beagle welfare charities and opposing all forms of animal testing.
start here today
It couldn't be easier working with poppy austin. Follow these 3
simple steps for younger, confidence-boosting skin.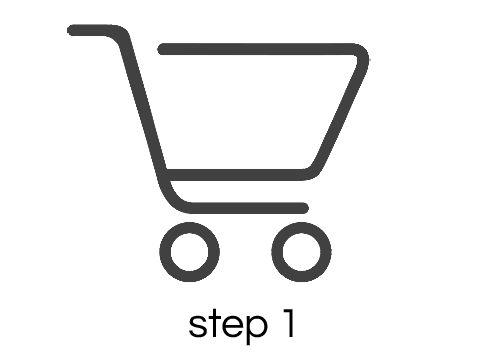 order your
products online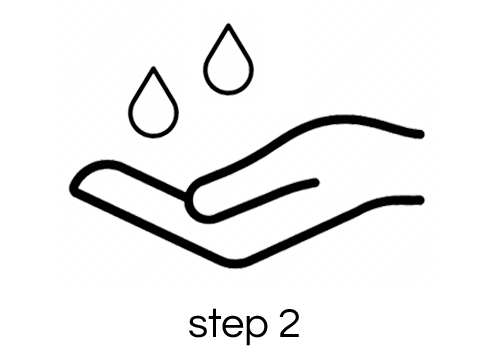 apply twice daily
for 5 minutes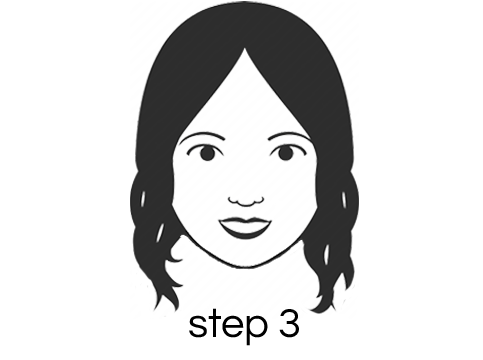 get younger
confident skin